41 Jason Statham Movies & TV Shows, Ranked Best to Worst: Jason Statham made his screen debut in the 1998 British black comedy crime film, 'Lock, Stock and Two Smoking Barrels' directed by Guy Ritchie. The film was praised by critics and performed well at the box office, grossing over $28.1 million on a budget of $1.35 million. Following his debut, he went on to star in films like 'Snatch' (2000), 'Turn It Up' (2000), 'Ghosts of Mars' (2001), 'The One' (2001), and 'Mean Machine' (2001). In 2002, he starred as 'Frank Martin' in the Corey Yuen and Louis Leterrier-directed action-thriller film 'The Transporter.' The film received mixed reviews from critics but managed to gross over $43.9 million on a $20.5 million budget. The following year, he portrayed 'Handsome Rob' in the American heist action film 'The Italian Job' directed by F. Gary Gray. The film was a critical and commercial success, grossing over $176.1 million on a budget of $60 million. He was next seen in films such as 'Cellular' (2004), 'Transporter 2' (2005), 'Revolver' (2005), 'Crank' (2006), 'War' (2007), 'The Bank Job' (2008), 'Death Race' (2008), 'Transporter 3' (2008), 'Crank: High Voltage' (2009), and '13' (2010). In 2010, he played the role of 'Lee Christmas' in the American action film 'The Expendables' directed by Sylvester Stallone. The film, despite receiving mixed reviews from critics, was a box office success and grossed over $274.5 million on a budget of $80–82 million.
He went on to star in films like 'The Mechanic' (2011), 'Gnomeo & Juliet' (2011), 'Blitz' (2011), 'Safe' (2012), and 'The Expendables 2' (2012). He portrayed 'Parker' in the 2013 Taylor Hackford-directed American action thriller film 'Parker.' The film opened to a mixed reception and received a 41% approval rating on Rotten Tomatoes. That same year, he also made a cameo appearance as 'Deckard Shaw' in the American action film 'Fast & Furious 6' directed by Justin Lin. The film received mostly positive reviews from critics and was a major commercial success, grossing over $788.7 million on a budget of $160–260 million. He next starred in films such as 'The Expendables 3' (2014), 'Furious 7' (2015), 'Spy' (2015), 'Mechanic: Resurrection' (2016), 'The Fate of the Furious' (2017), 'The Meg' (2018), 'Fast & Furious Presents: Hobbs & Shaw' (2019), and 'Wrath of Man' (2021). Statham was last seen in the 2021 American sci-fi action film 'F9' directed by Justin Lin. The film received mixed reviews from critics but grossed over $726.2 million on a budget of $200 million. He is all set to appear in the upcoming American spy action comedy film 'Operation Fortune: Ruse de Guerre.'
List of Jason Statham Movies: Ranked Best To Worst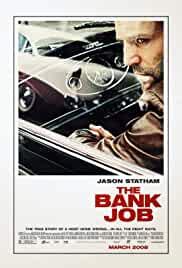 The Bank Job is a heist thriller film which revolves around Terry, a car salesman, who is going through a lot of financial hardships. He is soon approached by Martine, who gives him a foolproof plan to rob a bank in London's Baker Street. However, the job might not be that simple.
Starring:
Saffron Burrows, Stephen Campbell Moore, Daniel Mays, James Faulkner
Directed By:
Roger Donaldson
2.

 Mechanic: Resurrection 

(2016)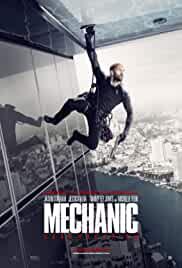 After his girlfriend is kidnapped by his arch-rival, a retired contract killer named Arthur is forced to assassinate three men and make the kills look like accidents.
Starring:
Tommy Lee Jones, Jessica Alba, Michelle Yeoh, Sam Hazeldine
Directed By:
Dennis Gansel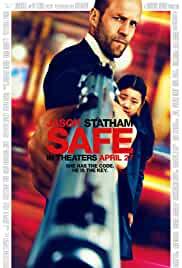 Luke Wright, a cage fighter, leads a sad and guilt ridden life. His pregnant wife was killed by the Russian mafia after he refused to throw away a fight. He wants to end his meaningless life but suddenly comes across a young Chinese girl, Mei, being chased by the same gangster. Mei, as it turns out, is maths genius who has memorised a code of a Safe. Inside it is a whopping $30 million.
Starring:
Catherine Chan, Robert John Burke, James Hong, Anson Mount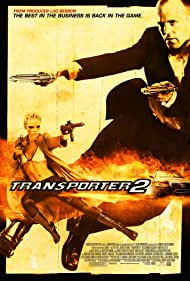 PG-13
Transporter Frank Martin fills in for his friend as a temporary chauffeur for the affluent Billings family and is required to drive a young Jack to and from school safely. When Jack is kidnapped, Frank becomes one of the suspects. However, Jack is soon released and Frank realises that the actual plan is far more deadly.
Starring:
Keith David, Matthew Modine, Alessandro Gassman, Amber Valletta, Kate Nauta
Directed By:
Louis Leterrier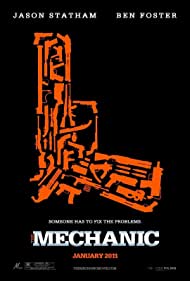 R
Arthur Bishop is a 'mechanic' a professional assassin, who is instructed by his boss Dean to kill his former mentor and friend Harry. Arthur later rescues Harry's son Steve and starts training him as a hitman. Gradually, he learns Dean framed Arthur and must kill him.
Starring:
Ben Foster, Tony Goldwyn, Donald Sutherland, Jeff Chase
6.

 The Transporter 

(2002)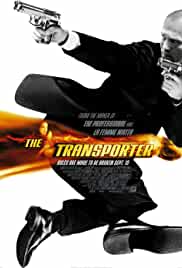 PG-13
Frank Martin is an ex-Special Forces operator working as a mercenary transporting anything on time without asking any questions. However, after being hired by the American criminal known as Wall Street, he finds that the package is a young woman, and gets into further complications after his employer attempts to eliminate him on the next job.
Starring:
Shu Qi, Qi Shu, Matt Schulze, François Berléand, Ric Young
Directed By:
Louis Leterrier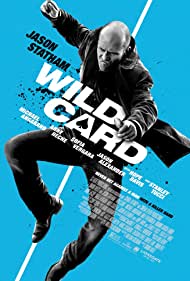 R
Las Vegas bodyguard, Nick Wild, is a recovering gambling addict. When his friend is beaten up by a sadist, Nick goes after the thug; but later learns that he is powerful kingpin's son. Suddenly, Nick finds himself embroiled with underworld gangsters and is being chased by law-enforcers and mobsters. Now, the former-gambler must play one last game where everything is at stake.
Starring:
Milo Ventimiglia, Jason Alexander, Stanley Tucci, 
Anne Heche
, Michael Angarano, Dominik García-Lorido, Hope Davis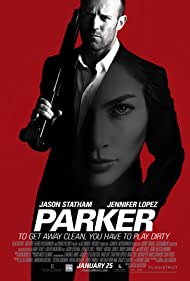 R
Daring and charismatic thief, Parker, tries to leave the profession when an innocent woman is killed by a new crew member during a job. Unfortunately, this causes the crew to turn on him and shoot him. Parker survives and joins forces with Leslie Cienfuegos Rodgers to take revenge and spoil the crew's next heist.
Starring:
Jennifer Lopez, Bobby Cannavale, Nick Nolte, Daniel Bernhardt, Michael Chiklis, Wendell Pierce, Clifton Collins Jr.
Directed By:
Taylor Hackford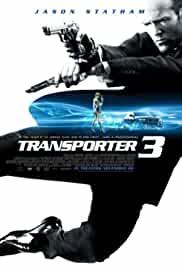 TV-14
After Malcolm dies while delivering a package, his employer shows up and forces Frank to complete the job. He has to deliver a package and a young girl, Valentina, to Budapest in a car which he has to stay close to or else it will explode. As the two set out on a dangerous journey, they grow close. What exactly is in this package?
Starring:
Natalya Rudakova, François Berléand, Robert Knepper, Jeroen Krabbé
Directed By:
Olivier Megaton
R
Trying to escape his past as an undercover DEA agent, Phil Broker moves to a small Louisiana town with his daughter. Unfortunately, when he becomes the target of drug dealer, Gator Bodine, and his past catches up with him, he must take up arms to save himself and his daughter.
Starring:
Winona Ryder, Frank Grillo, James Franco, Izabela Vidovic, Kate Bosworth, Marcus Hester
R
Retired mercenary Danny Bryce is forced to complete a failed mission of his mentor, Hunter, after the latter is taken captive by his employer, an ailing sheikh. Along with his former associates, he must take out three former SAS troopers, who killed three eldest sons of the sheikh, while recording their confessions and making their deaths look like accident.
Starring:
Clive Owen, Dominic Purcell, Robert De Niro, Yvonne Strahovski, Ben Mendelsohn, Aden Young
Directed By:
Gary McKendry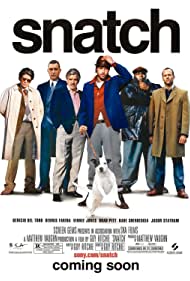 R
After stealing a diamond, Franky is kidnapped by Boris as he stops to bet on a boxing match on his way to London to meet diamond dealer Doug on behalf of jeweler Avi. Meanwhile, illegal boxing promoter Turkish sets up Irish boxer Mickey to lose a match, which he wins in a single punch, infuriating gangster Brick Top.
Starring:
Brad Pitt, Guy Ritchie, Benicio Del Toro, Vinnie Jones, Dennis Farina
13.

 The Expendables 2 

(2012)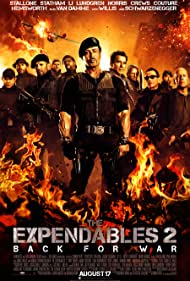 R
Barney Ross reunites with his band of old-school mercenaries for an easy assignment from Mr. Church; however, their newest colleague, Billy the Kid, is taken hostage and killed during the mission. Driven by vengeance, the group races to stop international criminal and arms dealer Jean Vilain from acquiring five tons of refined plutonium.
Starring:
Sylvester Stallone, Chuck Norris, Bruce Willis, Jean-Claude Van Damme, Arnold Schwarzenegger, Jet Li, Dolph Lundgren
14.

 The Italian Job 

(2003)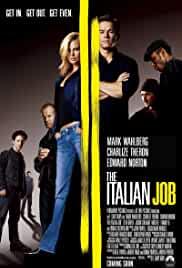 PG-13
A group of thieves led by John Bridger steal gold bullion worth $35 million from Italian gangsters. However, one of the team members betrays the rest and leaves with the bullion, taking the others to be dead. A year later, another team member, Charlie Croker, re-assembles the team to take revenge on the betrayer.
Starring:
Mark Wahlberg, Charlize Theron, Kelly Brook, Edward Norton, Seth Green, Donald Sutherland
Directed By:
F. Gary Gray
15.

 Lock, Stock and Two Smoking Barrels 

(1998)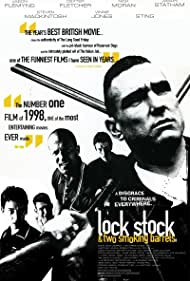 R
Eddy, a genius card sharp, and three fellow petty criminals bet £100,000 in the hope of winning big in a high-stakes poker game against crime-boss Hatchet Harry, but instead incur £500,000 debt in the rigged game. After their plan to rob the gang of thieves next door goes awry, they are dragged into a violent chaotic mess.
Starring:
Rob Brydon, Lenny McLean, Danny John-Jules, Vinnie Jones, Jason Flemyng, Dexter Fletcher, Nick Moran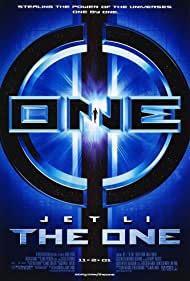 PG-13
Gabriel Yulaw is an inter-dimensional MultiVerse Authority agent who has been killing all other versions of himself in parallel universes and absorbing their power to become a god. He ultimately meets his match in the 124th version of himself, an L.A. police officer, Gabe Law but Gabe must overcome his own darkness.
Role:
MVA Agent Evan Funsch
Starring:
Carla Gugino, Jet Li, Delroy Lindo, James Morrison
List of Jason Statham Movies: Ranked Best To Worst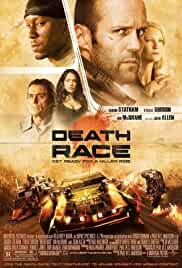 R
Set in the times of unemployment and economic turmoil, the film follows the life of ironworker Jensen Ames, who is falsely accused of murder. Sent to the Terminal Island, the ruthless Warden Hennessey gives option of competing in prison's dreadfully dangerous car race as masked Frankenstein to gain freedom, or continue endless imprisonment. Watched by millions, he participates in the 3-stage death race.
Starring:
David Carradine, Ian McShane, Jason Clarke, Tyrese Gibson, Joan Allen, Natalie Martinez
Directed By:
Paul W.S. Anderson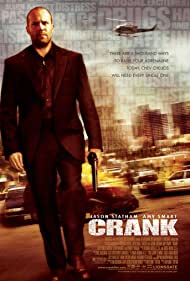 R
Crank is the story of Chev Chelios, a contract killer in search of the man who poisoned him. Chelios does everything to keep his adrenaline high in order to maintain his heart rate, as the poison will kill him the moment his heart rate drops. While fighting to keep himself alive, he tries to protect his girlfriend and nab his nemesis.
Starring:
Amy Smart, Edi Gathegi, Jose Pablo Cantillo, Efren Ramirez, Dwight Yoakam
Directed By:
Mark Neveldine, Brian Taylor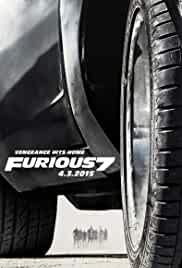 PG-13
The seventh installment in the Fast & Furious franchise, Furious Seven finds Dominic Toretto and his team being chased by rogue special forces assassin Deckard Shaw. The movie is also Paul Walker's last appearance as Brian O'Conner as he passed away in a separate car accident in the middle of filming the movie.
Starring:
Paul Walker, Vin Diesel, Gal Gadot, Ronda Rousey, Dwayne Johnson, Michelle Rodriguez, Tyrese Gibson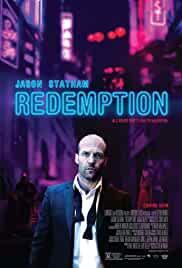 R
This action drama film tells the story of an ex-veteran who is haunted by his war crimes. Eventually, he befriends a nun and gets involved in organized crime.
Starring:
Agata Buzek, Vicky McClure, Benedict Wong, Ger Ryan
Directed By:
Steven Knight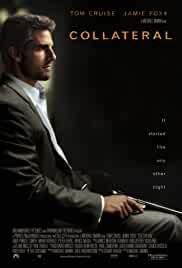 R
Collateral is an action-thriller that revolves around a cab driver who picks up an assassin out to eliminate five targets in one night. Tom Cruise plays the part of the hitman hired by drug traffickers to eliminate key people involved in their trial, and Jamie Foxx is the cabbie who tries to save Cruise's final target, a lawyer, Jada Pinkett-Smith.
Starring:
Jamie Foxx, Tom Cruise, Jada Pinkett Smith, Mark Ruffalo, Javier Bardem
Directed By:
Michael Mann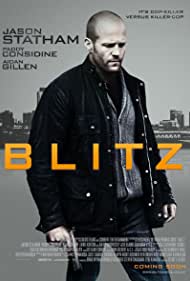 R
Starring:
Paddy Considine, Aidan Gillen, Zawe Ashton, David Morrissey
Directed By:
Elliott Lester
23.

 Fast & Furious Presents: Hobbs & Shaw 

(2019)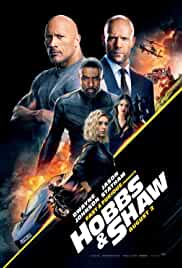 PG-13
Diplomatic security service agent, Luke Hobbs, and ex-British military operative, now an outcast, Deckard Shaw always walked the opposite paths. But now, Brixton Lorr, a cyber-genetically enhanced soldier possessing formidable strength, has gained control over a deadly pathogen that can permanently alter humanity. Hobbs and Shaw must keep their personal animosity aside to work together as only they can bring Lorr down.
Starring:
Ryan Reynolds, Kevin Hart, Eiza González, Idris Elba, Dwayne Johnson, Helen Mirren
Directed By:
David Leitch
24.

 The Expendables 3 

(2014)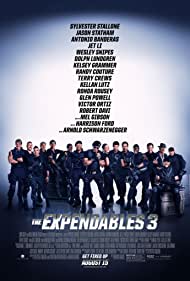 PG-13
Conrad Stonebanks, who was an original co-founder of the Expendables with Barney Ross and was supposedly killed by Ross after going rogue and becoming a dangerous arms dealer, is back and aims to destroy the mercenary group. Ross disbands the Expendables and assembles a group of young tech-savvy recruits to face his old colleague and enemy Stonebanks.
Starring:
Mel Gibson, Antonio Banderas, Kelsey Grammer, Kellan Lutz, Harrison Ford, Sylvester Stallone, Ronda Rousey
Directed By:
Patrick Hughes
25.

 The Expendables 

(2010)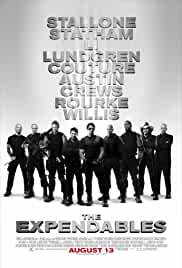 R
The Expendables boasts an all-star cast of action heroes, who play mercenaries that are double crossed while on a mission to overthrow a ruthless South American dictator. They decide to continue the operation anyway and get the job done.
Starring:
Steve Austin, Eric Roberts, Mickey Rourke, Sylvester Stallone, Bruce Willis, Arnold Schwarzenegger, Dolph Lundgren
Directed By:
Sylvester Stallone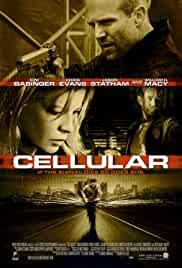 PG-13
When schoolteacher, Jessica Martin, is abducted by a gang led by Ethan Greer, her only line of communication for help is a broken phone. She dials a random number and reaches Ryan. When Ryan realizes the truth he tries to locate Jessica and help her with the aid of Sergeant Bob Mooney.
Starring:
Kim Basinger, Jessica Biel, William H. Macy, Caroline Aaron, Brenda Ballard, Will Beinbrink
Directed By:
David R. Ellis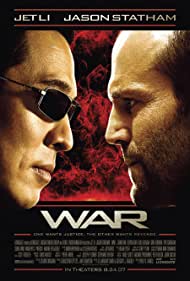 R
FBI agent John Crawford, whose partner Tom Lone and his family was allegedly murdered by notorious assassin Rogue, hunts for the dicey murderer to avenge his partner's death. The killer reemerges after 3 years to settle his own issues, triggering a major gang-war between mighty Triads and the Yakuza. Amidst the flying bullets, Crawford confronts Rogue only to discover some astonishing facts.
Starring:
Nadine Velazquez, Jet Li, John Lone, Devon Aoki, Luis Guzmán
Directed By:
Philip G. Atwell
28.

 The Fate of the Furious 

(2017)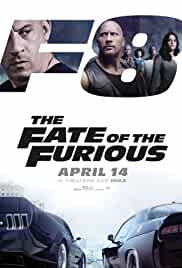 PG-13
Dominic Toretto and the rest of the gang are living a more relaxed life when their peace is shattered by cyber-terrorist Cipher. Cipher blackmails Dom into betraying his team, by kidnapping his ex-partner Elena and their son. Now the team must join forces with Deckard Shaw and Hobbs to save Don and take down Cipher.
Starring:
Kurt Russell, Scott Eastwood, Helen Mirren, Vin Diesel, Dwayne Johnson, Tyrese Gibson, Michelle Rodriguez
Directed By:
F. Gary Gray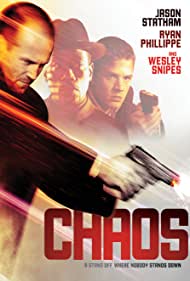 R
A veteran detective is put in charge when the leader of a gang holding a bank hostage demands to talk to him. But after a bank teller is shot, he orders the police to storm the bank and the criminal flee in the ensuing chaos. Later in the course of a conversation with his partner he learns that the leader of the gang has been referring to the chaos theory.
Starring:
Wesley Snipes, Ryan Phillippe, Henry Czerny, Justine Waddell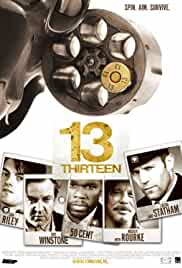 R
Vince overhears a man talking about quick paying job before he dies of drug overdose. Vince, who is in dire need of money, takes on his identity and travels to New York without any idea about the job. Inadvertently, he walks into concealed world of wealthy gamblers who played a high-stakes Russian roulette game, placing bets on who'll survive. Vince has #13.
Starring:
Ben Gazzara, Michael Shannon, Emmanuelle Chriqui, Mickey Rourke, Sam Riley, Alice Barrett, Gaby Hoffmann
Directed By:
Géla Babluani
31.

 Crank: High Voltage 

(2009)
R
Chev Chelios, an ex-hitman, falls out of a helicopter and is abducted by Chinese gangsters who replace his heart with an artificial one. With very limited time in his hand, Chev rushes to get his heart back from gangsters with the help of Eve, Ria, and Venus. But all the time, he has to keep his artificial heart charged with electricity.
Starring:
Corey Haim, Lauren Holly, Geri Halliwell, Bai Ling, Amy Smart, David Carradine, Dwight Yoakam
Directed By:
Mark Neveldine, Brian Taylor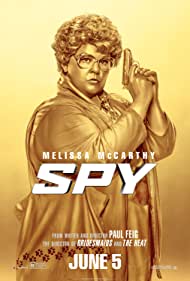 R
Spy is about an unpretentious, desk-bound CIA analyst Susan Cooper, who actually is the unacknowledged backbone of many risky missions of the Agency. She supports the field agent by live-monitoring him, but when he gets removed from the scene, Cooper turns an undercover agent to track down Bulgarian arms dealer Rayna Boyanov and the nuclear device, to avert a worldwide disaster
Starring:
Rose Byrne, Allison Janney, Melissa McCarthy, Miranda Hart, Jude Law, Peter Serafinowicz, Bobby Cannavale
PG-13
Five years ago, deep-sea rescue diver Naval Captain Jonas Taylor was relieved from service for claiming that his rescue mission failed due to a pre-historical enormous Megalodon, a 75-feet shark. Now, disgraced Jonas is called to rescue scientists trapped in a disabled submersible, seemingly attacked by a mighty marine creature. Will his theory prove right? Will he succeed in stopping the mammoth?
Starring:
Page Kennedy, Ruby Rose, Rainn Wilson, Masi Oka, Robert Taylor, Winston Chao
Directed By:
Jon Turteltaub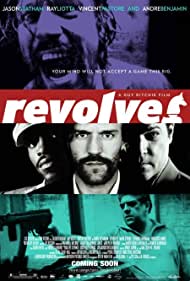 R
After serving seven year solitary sentence, con-trickster, Jake Green, is released from prison. Ready with a perfect conning formula learned from 2 mysterious prisoners, Jake takes his revenge by humiliating Dorothy Macha, the mob-boss responsible for his unjust sentence. With Macha's hit-men after him, Jake accepts protection, at a price, from inscrutable partners Avi and Zack. Do they win the deadly game?
Starring:
Ray Liotta, Vincent Pastore, André Benjamin, Terence Maynard
List of Jason Statham Movies: Ranked Best To Worst
R
Mean Machine is a sports comedy crime drama film, which revolves around an ex soccer captain named Danny Meehan. He is sent to prison after he gets involved in a brawl with policemen. While in prison, he leads a group of inmates in a match against the warden and other prison officials.
Starring:
Vinnie Jones, David Kelly, David Hemmings, Ralph Brown
Directed By:
Barry Skolnick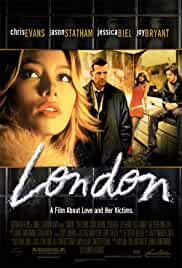 R
When Syd learns about his ex-girlfriend London moving to California with a new boyfriend, a depressed Syd decides to crash her going-away party. After buying cocaine from a new acquaintance, Syd takes him along to the party where they lock themselves in bathroom, snort coke and talk, as Syd tries to gather nerve to confront London. Will he be able to stop her?
Starring:
Louis C.K., Isla Fisher, Sophie Monk, Jessica Biel, Chris Evans, Joy Bryant, Kelli Garner
Directed By:
Hunter Richards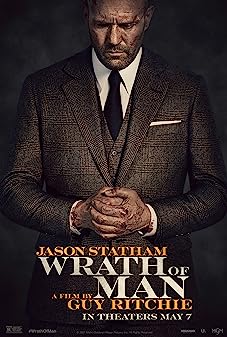 16
Wrath of Man is an action crime thriller film which tells the story of H, a cold and mysterious man, who works for a truck company that moves cash worth hundreds of millions of dollars. He is known for his precision and dexterity to eliminate robbers. However, unknown to others, he is actually on a revenge mission.
38.

 In the Name of the King: A Dungeon Siege Tale 

(2007)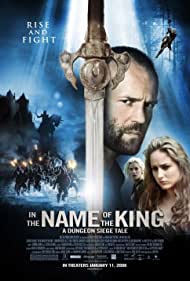 PG-13
The story is about a man named Farmer, who lives happily with his family in the kingdom of Ebh until his town is attacked by a primitive creature known as Krug. Magically controlled by a powerful Magus called Gallian, the Krugs start creating havoc, killing his son and kidnapping his wife.  Farmer must now set off to rescue his wife and avenge his son.
Starring:
Burt Reynolds, John Rhys-Davies, Ray Liotta, Leelee Sobieski, Ron Perlman, Claire Forlani
39.

 Ghosts of Mars 

(2001)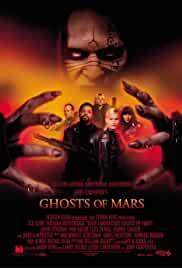 R
Set in 2176, the film depicts the planet Mars 84% terraformed, having a huge human population. The plot thickens up when a police officer visits a remote mining outpost with her team and finds it deserted.  Soon, she discovers an underground doorway that allows the ghosts of ancient Martians take possession of human intruders.
Starring:
Pam Grier, Natasha Henstridge, Robert Carradine, Ice Cube, Clea DuVall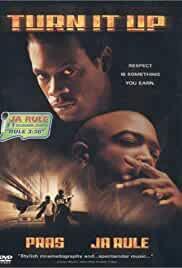 R
Starring:
Pras Michel, Ja Rule, Vondie Curtis-Hall, Tamala Jones
Directed By:
Robert Adetuyi
41.

 Inferno: The Making of 'The Expendables' 

(2010)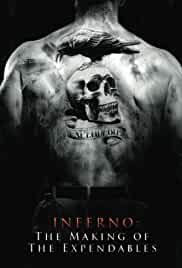 PG-13
Starring:
Sylvester Stallone, Jet Li, Terry Crews, Randy Couture
Directed By:
John Herzfeld